I think we've only done #1 post about it and already the first and last Barlands shows are almost sold out and the others are up there too, I'd like to think it was the reach of social media and of course the wonder of The Eastern but it might be more likely the $5 tickets and all of y'alls Idea of coming out in support of those for whom a can of food might make difference between a shit day and a better one. Either way pal's I'm wholly glad of it and all of us are! This sat. We are joined by our brothers and sisters Adam Hattaway & The Haunters, Imperial April and Tess Liataud, a lot of music for a cheap price and a wholesome donation, there might be some tickets left but it's getting close friends. 
To us The Barlands is any place where they ain't got an usher and where in the great words of Hank First 'the dancing is free'. 
Also cans of food are great! But also things like tampons, razors etc are all bloody useful so feel free to expand your parameters! And feel free to bring more than one! Nudge nudge nudge! 
anyways 
This Sat… 
A Rollin Stone, 
Next Week The Darkroom and then 
12 bar on the 23rd of September and so on and on and on and on 
https://www.undertheradar.co.nz/index.php?task=searchall&q=barlands
Oh and wellington! You asked! It has been delivered! With added Trinty Roots and Nudge and End Boss and Cake Kitchen and more for the best of reasons… 
San Fran sept 4th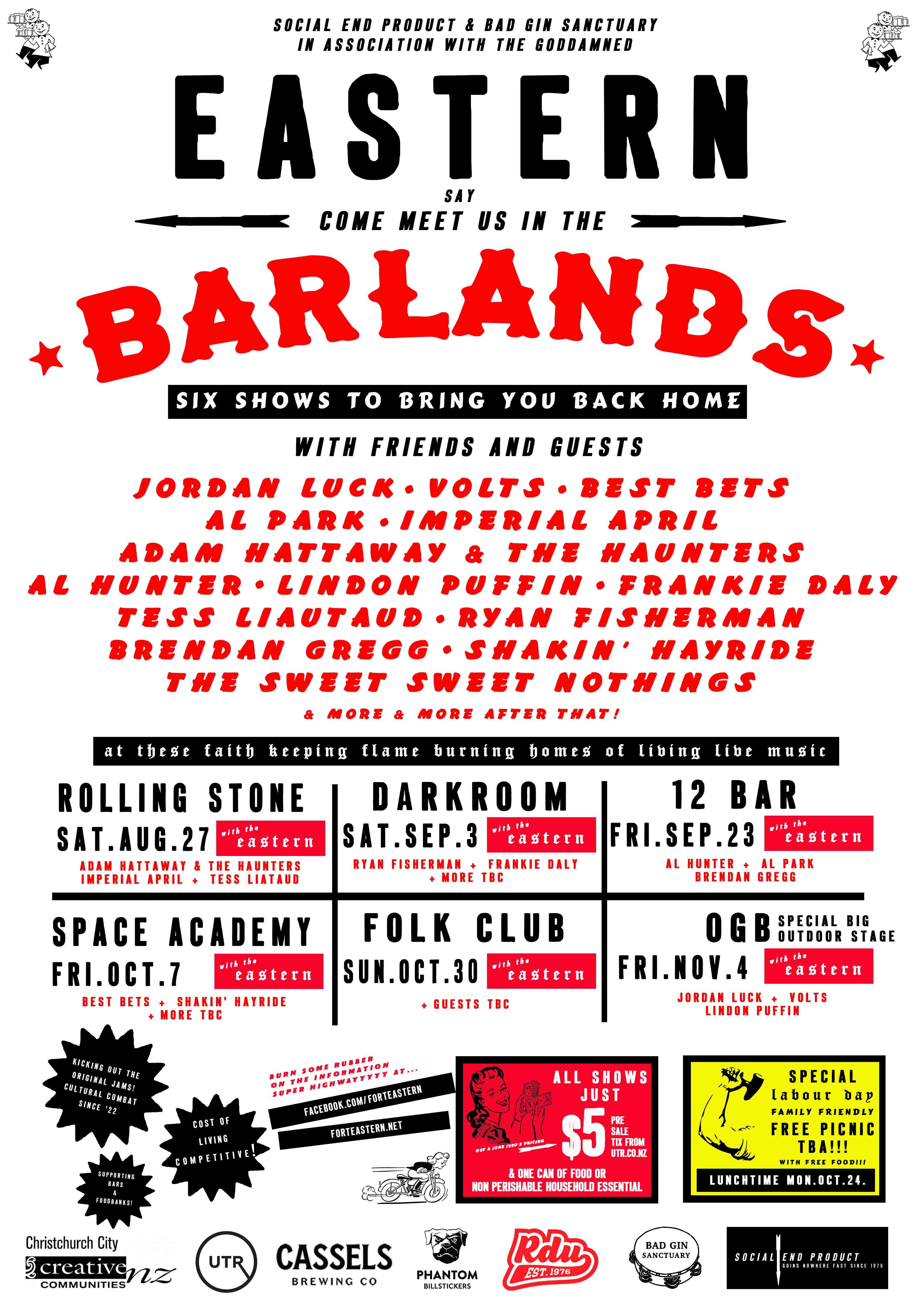 https://www.undertheradar.co.nz/ticket/17917/Sunday-Best.utr